McLaughlin Meadows Community Garden
Our McLaughlin Meadows Community Garden is located on the North side of the outdoor rink just off Highwood Trail.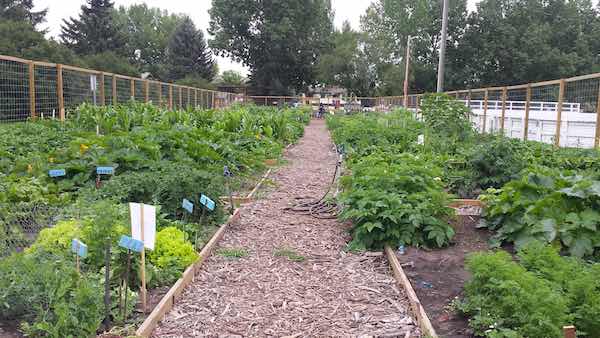 The Gardens

We have 32 garden plots available at McLaughlin, 20 ground plots and 12 raised beds. Have a look at our site map.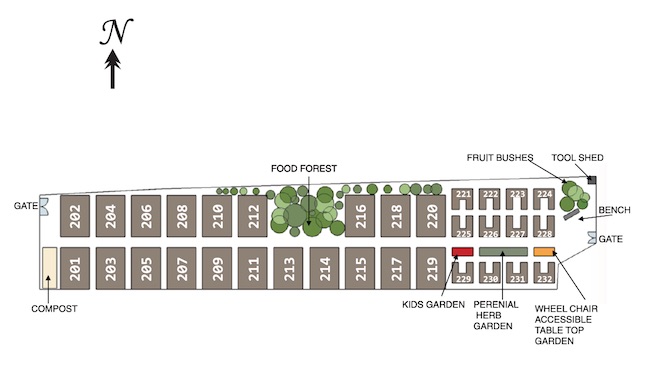 We ran into a bit of an issue with our original idea for the gardens. We were hoping to develop the gardens around the old sandstone farmhouse on site. At the last minute we had to move the garden onto the long narrow strip of land North of the rink due to heritage concerns.
Heritage Concerns???

This particular piece of land boasts a proud history. It is the original site of our Town of High River. The only building still on site is the sandstone farmhouse, a home that was also used as a kind of hotel. Other buildings once included the Post Office, a barn, and High River's first store.

Back in the 1970's a plan to develop the site included preserving and restoring some of the buildings, putting a windmill in place to pump water for a duck pond in summer and skating rink in winter and - you guessed it - a community garden with allotment plots.

Sadly these buildings were deemed hazardous and were bulldozed before plans to resurrect them could be completed and implemented. The only building left in the area is the sandstone farm house. This building has been designated as a municipal historic site.
Getting in Touch

At McLaughlin Meadows Colette is our official garden manager. She's great but to be frank she's a bit of a Luddite so while she'll receive your questions by email she needs to give you a call to respond. That's why we're asking for you to give your phone number.
Use the text space to ask your question or make a comment. The box is small but feel free to write as much as you want. There is no length limit here.
Do sign up for our newsletter while you're at it so you can keep up to date on what's happening in the garden here and at Riverside.

---
Check out the McLaughlin Meadows Food Forest Page
Return to the Home Page